Posted on | April 22, 2016 | 2 Comments
Many people think the hardest part of my job is the desperate call for help, the disturbing images of injury and death.  And that probably bothers some people in EMS.  But what keeps me awake at night is when someone calls for a piece of food stuck between his teeth or the sight of a 3 year old toddling around the scene drinking Mountain Dew in a baby bottle.  But it isn't healthy to spend my days off wondering, "What kind of person calls 911 for a piece of food stuck in his teeth???  What kind of parent gives their 3 year old Mountain Dew???  And why is that kid still using a baby bottle???  IS THIS THE WORLD THAT I AM LEAVING TO MY CHILDREN???!!!!"  Luckily, I have a farm and a garden.
Because it was finally (finally!) time to transplant the overgrown plants in the greenhouse into the garden.  Figuring out my crop rotation plan and deciphering my scribbles on the garden chart was way too mentally consuming to leave room for rumination on the state of the world.  It got even more complicated when I tried to place the companion plants to prevent pests—-better to put marigolds or nasturtiums by the squash plants?  Catnip by the eggplant or green beans?
There was lots of wailing and gnashing of teeth when I found potato sprouts in the raised bed I set aside for tomatoes.  Potatoes and tomatoes are bad for each other because they share the same diseases.  It has been 3 years since I raised potatoes in that spot and I put a solid 12″ of compost down, but I still dug up several healthy, full-sized potatoes while digging holes for my tomato starts.
Which was shocking considering this year's potato bed didn't grow anything except grass.
Once I had all the plants in the right place, I had to choose the number and varieties that I wanted to keep.  More zucchini, less squash because the children only eat squash if it's hidden in the recipe.  More big tomatoes and less of the medium-sized ones because we love the large slicing type for sandwiches and a plethora of medium-sized tomatoes means I have to feel bad about not canning.  Although with 47 tomato plants giving it their all, I will still feel bad about not canning.
All the eggplant because only 8 plants germinated in the greenhouse and even they were weenie this year so a lot of them will probably get eaten by flea beetles.
I also decided to keep all the peppers.  All 75 of them.  Hard to say if it was because I had the extra space in the garden by rotating the peppers to a long raised bed in front instead of a shorter row in the back.  Or because I grew a bunch of hot peppers for the first time and wanted to try them all.  Or if I just get so tired of giving my extra plants to people who say they want them but never bother to come pick them up before they wither away in their plastic pots.  Or people who pick them up but never plant them and tell me later, with a laugh, how the plants died on their decks or garages before they had time to get them in the ground.  Or paying customers who gripe about paying $1 for a plant that I've been caring for since January that would cost them $4 at the local garden store.  I did put aside one unlabeled pack of pepper plants.  A Surprise Pack—I have no idea whether they are sweet peppers or spicy but they are up for grabs if you're feeling adventurous.
Once the thinking was done, it was time for physical labor to start.  Everything got trucked down to the garden with my little wagon.  Wheelbarrows of compost were brought down to snuggle around the roots, manure from the barn piled between plants to act as fertilizer and mulch, trellises strung and stakes pounded into place.  For days I trekked the worn path between the greenhouse, the barn, and the garden; rolled up and down the driveway with my wagon.  There was no room left in my mind for worrying and wondering and the only images I carried around with me were the ones I encountered as I worked.
The salvia set off so nicely by the buttercups I never got around to weeding out of the perennial beds.
The frog eggs laid in a pot of water lilies in the koi pond.
This year's strawberry crop.  Wild strawberries being the only strawberries that I grow.
The grass spiders or funnel weavers that have set up all over the pasture.
And tucked themselves into crannies of the garden.
The broccoli ready for harvest….
and the blueberries getting ready for a banner year.
The Silkie trailing a trio of chicks in the barnyard, despite brooding in plain sight right in middle of the buck barn.
The comfrey just big enough to cut and lay among the newly planted beds for a burst of nutrients.
The lamb's ear that jumped outside its bed so I'll have some to share and some to transplant to the front perennial garden.
Max the duck, who was fighting a leg injury, all recovered and resuming his place on the deck.  Where the ducks are not allowed.
Everywhere the brilliant hues of spring competing for attention.
As an added bonus on my second day of garden chores, I was in the kitchen getting a drink when the first hummingbird arrived.
And on my last day off I just finished putting in green bean and okra seeds when the rain started.  That was it.  Done.  All the veggies in the ground and ready for a wonderful forecast of showers on and off for the next 12 hours.  I had a clear head and a full garden.  Plus, since it was only early afternoon, enough time for a pedicure and a nap before the first kid got off the school bus.  Hey.  First responders have to take care of their mental health.  And gardeners who garden in flip flops need professional help for their feet.  Even if it requires a little Wine Down For What?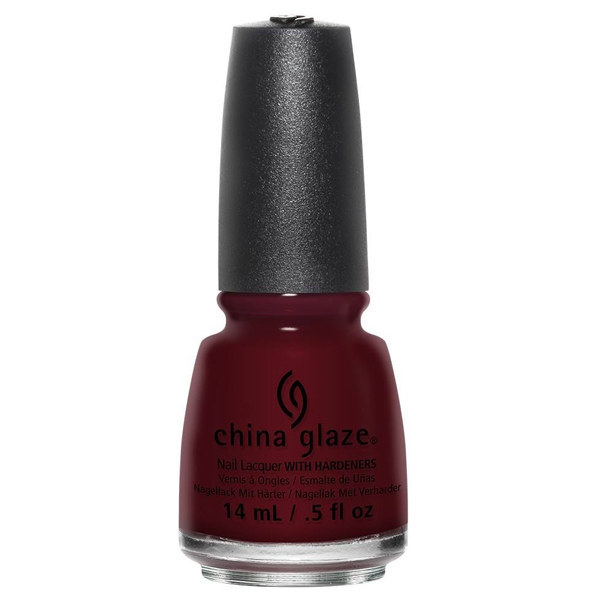 I have no idea what will happen in my next 24 hour shift.  Doesn't matter.  Whatever happens I won't have time to stress about it afterwards.  Because as soon as I'm off I need to mulch the asparagus, clear the last of the honeysuckle in order to put the gourd plants along the fence line, replace the temporary plant labels with something more permanent, and shear the sheep and move them to the pasture under the power lines.  Plus it will be Dogwood Festival.  So I will have to eat funnel cake.  There's nothing funnel cake can't fix, people.  Nothing.
Comments