Posted on | August 24, 2015 | 3 Comments
I was going to make a post about how I am still alive.  Because people have been asking.  But the kids were out of school, which meant I spent my time alternating between dragging kids off their laptops, iPads, and Kindles and forcing them outside and driving them to their jobs, activities, and friends' houses.  Whenever I put my foot down and demanded a day of "rest" (meaning a day spent working in the barn or garden), the punks would call up their friends, shamelessly invite themselves over, and trick some other poor parent into picking them up.  I'm not exactly sure if that skill translates into politics or pharmaceutical sales in their future, but it was alarming.
Occasionally a child would be carried off to my parents' house to "help out" (meaning short bursts of chore-like activity interspersed with lunch and shopping) which meant we were at least down a player or two.  And Little often disappeared on sleepovers that lasted 2 or 3 days.  I'm sure the parents wondered why I never called to see when he was coming home.  But, honestly, I often forgot when a kid was somewhere else and when he or she was just hiding somewhere out of sight to play on electronics.  Plus, sometimes the noise level around here made me think they were all at home anyway.
My usual escapes were usurped—all kids insisted on coming to run errands in town so that they could burn their hard earned money on gadgets, nonessentials, and candy or soda;  long country drives were commandeered by Big, who has his learner's permit, while everyone griped about my music choices on the radio; the kids were forced to go on dog walks with me because it seemed like the right thing to do even though it meant I had to endure a million complaints about speed, distance, and "how much longer?"  Even a trip to the gym inspired tag-a-longs hoping to meet their friends at the ice skating rink.
Which only left work.  Work was my only refuge. 7 days a month when all I had to deal with was death, pain, and bodily fluids instead of the demanding chaos of full time parenting.  So last night at work I spun out my fantasies of the kids' first day back at school with my work partner.  As soon as the buses came and went, I would climb into bed and sleep peacefully until afternoon.  No little heads poking into my darkened room to ask if they could open a 2 liter of soda, no one bringing me the phone saying, "I don't know who it is but they asked for you,", no one putting the dogs outside and then putting in their ear buds so they couldn't hear the dogs' endless barks to come back in, no laying in bed trying to determine if the sounds of warfare drifting in over the whir of the bedroom fan warranted interruption or were just another Nerf battle surging through the house.  And after my well-deserved nap I would rise and clean the house, the entire house, without having to beg or nag for help, without having to move lazing children from room to room,  without fear that as soon as I picked up, a child would come through leaving socks, shoes, cups of water, plates full of crumbs, or personal possessions scattered all over.  It may not sell a million copies, but this what a real mother's fantasies are made of—-lots of sleep and a clean house that stays clean.  Really, people.
My fantasy was short-lived.  At 6am The Other Half called me as I was leaving work to tell me Little was sick.  He wasn't sure how sick or what should be done about it, but he left Little on the couch dressed for school—-whiny, sniffly, and sleepy.  When I got home, I took his temperature and sent him to bed with an Advil Cold & Sinus.  Little had already been been back at school for 6 weeks so he could take a sick day without it affecting anything except my plans for a peaceful day.  That's because Little goes to a year round elementary school while the other kids go to traditional middle school and high school.  That's right.  I have 4 kids in 3 different schools on 2 different schedules.  Which is why when Sheryl Sandberg told me to "lean in" I spit coffee all over my computer screen before I burst out laughing.
With Little back in bed, I set about making the kids' lunches according to the meal plan I established last week.  To avoid sandwiches every school day, I made menus that included 1 day of pasta salad, 1 day of wraps, 1 day of a salad with greens, and 1 day of lunch kebobs each week.  That only left 1 day of good ol' PBJ and I intended to save that for days when I was slammed.  With only 1 kid sick, I wasn't desperate enough to use PB&J yet.  With my savory ham, swiss, & napa cabbage wraps with homemade dressing completed, I added carefully chosen fruit sides (no apples for kids with braces and no grapes for Big), carrots sticks, chips, and a cookie.  They were beautiful lunches.  I smiled at them, trying to ingrain the picture of perfect lunches on my memory.  Because the lunch plan will probably not make it past September.
But then Big came down and an argument ensued about why teenage boys have to shower before bed and before school.  After all the ridiculous puberty videos in the auditorium and the fights over sex education in school and I'm still having to tell my son that teenage boys stink and they should shower anytime they have an opportunity.  Really, there's no public service announcement covering this?  Really?  What do my taxes pay for???  With him off to his bathroom, I went to check on Pretty.  Because getting her out of her bathroom on time is usually my next morning battle.  But I found her up, dressed, and smelling sweet as a flower in her room.  Except she also had a bit of a stuffy nose.  And a headache.  For which she had already taken ibuprofen and decided she was fine to go on to school.  Because she's female.  She smells nice and she knows better than to wait for someone to take care of her or make decisions for her about how she feels.  I gave her an Advil Cold & Sinus for her pocket to take later that day if she needed it and told her not to wave it around or we'd need doctors notes and prescriptions and hermetically sealed bottles for the nurse's office.  I knew it broke the school rules on OTC meds but I figured we should just get the school rule-breaking done and over with right away.
When I got back downstairs, Middle was packing up his lunch, complaining that he wanted leftover roast beef instead of the meal plan. Big was out of the shower and had also left half of his lunch on the table because it apparently did not meet his standards either.  That's what gratitude sounds like at 7am on the first day of school.  We confirmed Middle's school bus number and pick up time that we were given by the school's department of transportation.  Then we went down 15 minutes early and planned on waiting 15 minutes later than the assigned pick-up time because that's how school buses work on the first day.  I figured the bus wouldn't come and I'd have to drive him in anyway (because that's how school buses work on the first day) but that still put me in bed, after the milking, by 8:30am.  Not too shabby.  When Pretty and Big rolled down the driveway on their way to the bus stop I knew it was time to fold.  I was about to pull out to drive Middle to school, wishing the high schoolers luck on their bus arrival, when 2 Great Pyrs dashed out of the woods, frollicked across the road, and joined Big and Pretty at the bus stop, where the huge dogs seated themselves for pats inbetween running out in the front of passing cars.
That's when I knew it was done.  All my fantasies vanquished.  I figured the Great Pyrs were from the neighboring farm a mile down the road and I knew I couldn't leave them loose since my own Great Pyr has been rescued from the road on several occasions during his walkabouts.  I put Middle at the end of the driveway, told him if the bus came he was to get the hell on it, otherwise I would be back to drive him to school as soon as I returned the Pyrs.  I loaded up the Pyrs in the van and rove them down the street.  The neighboring farmer was also waiting at the end of his driveway with his son, hoping for the middle school bus.  As we unloaded the dogs, we discussed bus numbers.
"We're still waiting on 212,"  I told him.
"Huh,"  he said  "We're waiting on 149.  Can that be right?"
"I don't know,"  I said.  "We only live a mile apart.  Shouldn't our kids be on the same bus?"
"Maybe.  But this seems too late.  Do you think it's coming?"
We both kind of shrugged.  Because if you have kids in public school then you know anything and everything is possible.  The first day of school always feels like it requires something stronger than pre-planning or good luck.  It requires something like the Force.
Just as I was getting back in my car to head home, bus 212 came rumbling down the road from the direction of my house.
"That bus is going to the middle school!  Don't let it get away!"  I called.
But my neighbor was already stepping into the street.  The driver stopped, confirmed he was headed to the middle school, but wasn't sure if he had just picked up my kid or if he was supposed to pick up my neighbor's kid.   With school start time only 20 minutes away, my neighbor made the only reasonable choice, and put his son on the bus.  As it roared off, he came back to my car window.
"Do you think your son was on there?"
"I'll find out when I get home,"  I said.  My neighbor looked a little worried.
"The bus driver looked kind of confused, huh?"  We both shrugged again.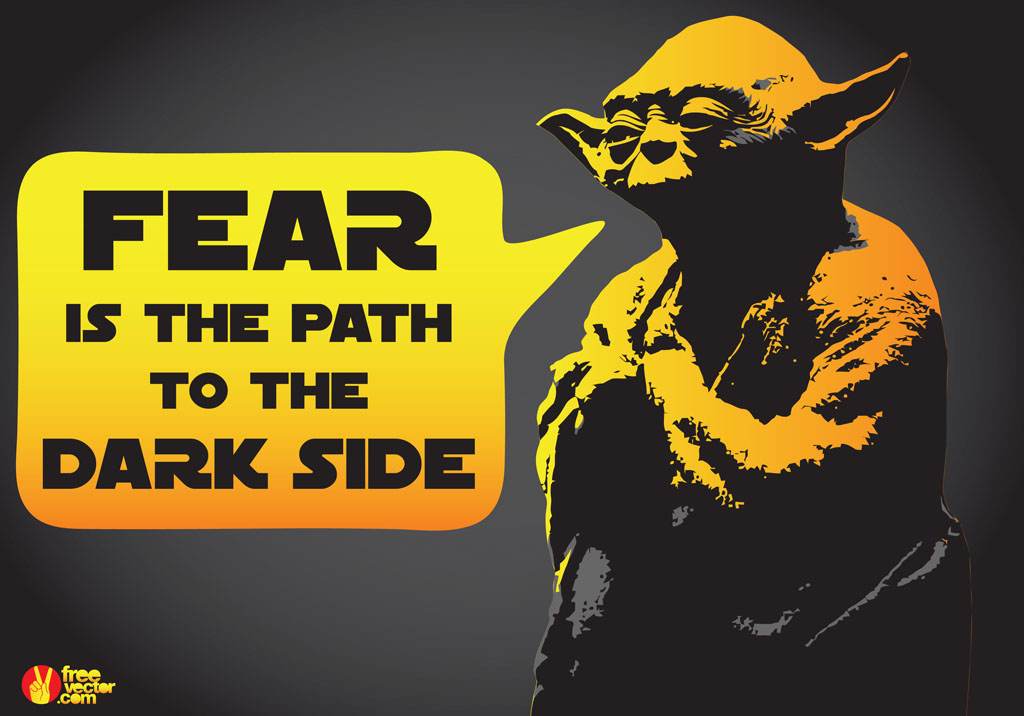 When I got home, Middle was gone and Big and Pretty told me that bus 212 stopped for him and he got on without any problems.  I told them to give their bus 15-20 more minutes while I did the milking.  If it didn't come by the time I finished the barn chores, I'd drive them in.  Which now put me getting to bed at 9:30am.  Probably.  Maybe.  Eh.  This is why fantasies are just fantasies.
The kids were walking up the driveway as I came out of the barn with the milk bucket.  I sighed.
"Get in the car.  I'll get my keys,"  I called to them.  We loaded up and headed for the high school.  When we were about 50 yards down the road, we saw a school bus approaching.
"Oh, there it is," they said and then yelled as I whipped into a driveway and started getting out in my ripped barn shorts, stained t-shirt, and flip flops, "No!  Mom, no!"
"You're getting on that bus!"  I said.
And the bus driver stopped.  Because a stressed and tired mother who just finished a 24 hour shift, has already rescued the neighbor's dogs, whose school lunch meal plan has already been rejected on the first day of school, who has one sick kid at home and one kid hanging on through the magical powers of ibuprofen and just wants the rest of them to make make it to frickin' school already is almost as powerful as the Force.  And my kids got on the bus.  I told the driver our proper address and she told me that the buses were all running late and she'd be at our stop the next morning about 5 -10 minutes earlier.  I told her that was fine and finally, finally headed back home. I took a shower, fed the dogs, sent them to their couches for a nice long nap and then climbed into bed.
Just as I closed my door, I heard the creak of Little's door opening and his footsteps in the hall.
"Mom?"
I opened my door.
"Yeah?"
"I still don't feel good…."
Which is how I finally had time to write a blog post.  Watching Little sip ice water and waiting for his fever meds to kick in before, hopefully, please, sweet Jesus, sending him back to bed.  I checked Facebook and saw all the adorable first day of school pictures.  Pictures?  Pictures with homemade signs?  Really?
I take it back.  I am dead.
Posted on | July 20, 2015 | 3 Comments
For years we've had a "pasture" that ran under the telephone lines and beside the driveway.  It was only loosely called a pasture because it didn't grow any grass.  Mostly it was leaf debris, weeds, scrub, and large bare patches.
But it was useful in a pinch as a breeding pen or quarantine area for new animals.  And because it had a fence around it we didn't have to mow it or landscape the area.  The fence made it a "pasture."  You don't landscape a pasture, people.  That's craziness.
Of course, every year the brush eventually grew to intolerable heights and, worse, vines started growing on the fence line.  Since the entire point of the pasture was to make it a low maintenance space, we just put the goats on it and they always munched it back into submission.  But this year, The Other Half was determined to convert the land into a real pasture.  With grass.  Grass to cut the feed bills for the sheep and the fat pony.  I was all for this development.  Until he started it in May. Read more
Posted on | July 17, 2015 | No Comments
Everybody loves a two-for-one deal.  Sometimes it's uses are questionable…..
but it's perfect for the garden chores.  With summer in full swing, the garden takes up the bulk of my outside time.  And whenever I can knock out two jobs with the effort of only one, it makes me happy.  The whole process starts with the watering hose.  The tomatoes have to be watered at the base of the plants so I dig the nozzle into the mulch by the stem of the plant and let it sit for 45 seconds to a minute before I move it to the next plant.  While the hose slowly saturates the soil a minute at a time, I spend the wait staking the plants and pruning away spare leaves.
This lets me stay on top of the pruning, leaving the base of the plants clear to the ground and the clumps of green tomatoes sheltered under upper branches.  See, two for one.
Read more
Posted on | June 10, 2015 | 3 Comments
Onion rings get a bad rap.  Something about fat, grease, blah, blah, blah.  I think that's forgetting the important fact that onions are vegetables, people, vegetables.  Regardless, once you've received a large pallet of free onions for the pigs, there's nothing to do except make onion rings.  Pigs don't really eat onions.  Neither do goats, sheep, chickens, or ducks.  Not even the fat pony.
Now before you get all excited about that fatty greasy vegetable goodness, realize that onion rings take a lot of work.  There's batter to mix.  Plus a separate bowl of flour for dipping.  And pot of oil to heat, which only hold 4 or 5 onion rings at a time.  Never mind all that turning of the onions rings.  And waiting for each side to finish.  Before putting 4 or 5 more in the pan.  Consider that you have 6 people to feed (that's a lot of onion rings) and that's a lot of steps.  And a lot of waiting.  Too much work, right?
Wrong.
Because while you're waiting for each ring to develop to fatty greasy crunchy vegetable perfection, you can accomplish an entire To Do list without breaking a sweat.  Now I realize the brain scientists have proven there is no such thing as multitasking.  Apparently your brain is simply quickly switching activities, not really handling more than one at a time.  Sure.  Fine.  I won't mention that while the brain scientists were busy at work proving there's no such thing as multitasking, their spouses were at home vacuuming up the toddler's cheerios while rocking a colicky baby under their arm while using their foot to wipe up dog vomit with a paper towel.  Oh, wait.  I did mention it.  Whoops.
Anyway.
Thanks to all that research, the proper scientific term now for "getting a lot of sh*t done at once" is  serial tasking. Which makes it sound like you're going after the To Do list with an axe and this face:
Read more
Posted on | June 5, 2015 | No Comments
You know when you're weeding in the garden and you start thinking to yourself, "What am I making for dinner?"
And then the kids come down from the backyard and ask, "What's for dinner?"
And you stroll through the garden rows and find this:
So you carry it up to the house and ask Google, "What can I make for dinner with fresh zucchini, squash, onions, and chives?"
And Google says, " You can make zucchini hash, of course."
Posted on | June 3, 2015 | 1 Comment
Gardening is all about the long run.  The last 2 years we've had the best gardens we've ever had.  Which is not surprising.  10 years of building the soil plus 10 years of experience along the way eventually starts to pay off.  We finally realized it takes an entire row of snap peas to produce enough peas for a family of 6.  This is the first year we've had enough peas to share instead of the kids gobbling up the entire crop in one handful.  It's only the second year we've produced straight carrots, thanks to finally growing them in containers instead of in the ground.  The third year we've grown everything for the summer garden from the greenhouse. (Well, almost everything.  Stupid eggplants.)  The fourth year we've successfully grown potatoes in straw, both spring and fall.  The fifth year we've had crops all year long using row covers and frost cloth.  But sometimes it's the little accomplishments that are the most enjoyable.
For years I've planted cleome in empty tires at the edge of the raised veggie beds.  I spotted a large bed of these flowers when visiting Old Sturbridge one summer and I was trying to recreate the effect.  But every year the flowers struggled.  They had a poor germination rate and the plants that did grow were weak and spindly and only threw up a few flower heads in early fall.  It didn't make any sense.  How was it warm enough in a colonial village in Massachsuetts but not the right temperature here?  I also had to hunt down the seeds in the store every spring because mine never self-sowed while most gardeners considered them almost invasive.
And then it happened.  Inexplicably, little cleome sprouts were evident in the tires by early May.  There were actually little patches all over the garden.
Read more
Posted on | May 29, 2015 | 2 Comments
It was a scary day in the garden.  After a couple days of heat and thunderstorms I knew some of the tomatoes would need more support stakes.  The wind and sideways rain were sure to have toppled the spindly ones.  While I was down there I decided to put in the last of the squash and cucumbers.  By staggering the planting and placing them in a different section of the garden I hoped to throw off the squash bugs that were beginning to arrive.  I also removed the straw covering the raised bed adjacent to the bean trellis and sowed a fresh crop of lettuce and spinach seeds.  I hoped the quickly growing green beans would provide enough shade to keep them cool.  I put more mulch on the onions, weeded the asparagus, and picked a basket full of snap peas for the third day in a row.  All of that was normal.  No problems.
But the storm also caused the winter kale to keel over.  I left it to bolt—-serving as a trap crop for cabbage worms and also providing some flowers for early pollinators.  Now the blossoms on their lanky stalks were all knocked down into the rows, sprawled onto the potatoes and peppers.  Since the spring kale was already established I knew it was time for the old stuff to be ripped up.  Which is when I ran into trouble.  I had a sinking feeling when I spotted some fluff on the greens.
No, you didn't, I thought.  No.  You.  Didn't. Read more
Posted on | May 28, 2015 | 2 Comments
There were some things I never thought I'd see.  Oh, I knew other people had them.  I just figured they weren't for regular ol' me.  When we finally got one of those fridges with water and ice in the door I was thrilled.  It was a used fridge and by that time everyone else had moved on to fancy water filters right on their taps, but still.  It was high end for those of us used to hand-me-down appliances, furniture, and clothing.  And it freed up the ice cube trays for making and freezing pesto.   Because, back then, pesto was the new pizza sauce for fancy people with fancy fridges.  Also, you know, this Basil Monster in the garden:
However, when we were packing for our Mother's Day trip to the beach this year and discovered the hot water heater was broken (Yeah! Happy Mother's Day!  Cold showers for everyone!), I figured we'd settle for hauling it out and replacing it with more of the same.  I thought I could angle for turning up the temperature a bit or maybe a tank that held a few more gallons.  But I was still resigned to at least 5 more years of laying exhausted and dirty on the couch at night, waiting for the hot water to recover after the bathing of 4 children before I could scrub off my own barn grime.  Which sucked but didn't suck as bad as when I got in the shower and had to turn the water on and off between soaking, soaping, and rinsing in order to preserve the little bit of warmth remaining in the pipes.  I'm not fancy enough for Misogi, people.  Not even close. Read more
Posted on | May 22, 2015 | 1 Comment
The garden needed to be mowed and weeded.  The tomatoes needed to be pruned and staked.  The peas needed to be harvested.  But after heavy thunderstorms yesterday, everything needed to dry out.  So I leashed up the dogs to enjoy a stroll with morning temperatures in the 60's.
"Isn't a beautiful day?"  I asked the dogs as we cruised, windows down, to the mountain trail.
"So nice and cool!"  I exclaimed to them as we meandered through the deserted first loop of the trail, rolling Piedmont forest and gentle slopes.
We passed a lone fisherman at the pond.  He smiled and touched his cap.
"Sure is a shame everyone else's gotta work, huh?"  he smirked.
"I know, right," I grinned.
The dogs and I rounded the corner and headed up the backside of the mountain.  That's when it happened.
Right on the steep part of the trail. Read more
Posted on | May 14, 2015 | No Comments
The honeymoon stage in the garden was short-lived this year.  Usually the cool weather keeps the spring crops enjoyably free of bug bites.  But the slugs appeared in the lettuce and radish as soon the plants began to flourish.  And, since I planted late this year, the summer crops were already under attack.  I put my greenhouse transplants into the ground the first week of May.  So far weeding and watering were my only concerns.  But this week I dragged my arsenal of supplies out of the shed and started the real work of the season.
I noticed ants in 2 of the garden beds when I first put in the watermelons and the tomatoes.  The red ants announced themselves to my ankles immediately upon my turning the soil with the trowel.  Their tunnels were obvious and, not surprisingly, located close to the empty tires I use for sunflowers and zinnias.  The black ants appeared as singletons as I planted, no signs of frantic retreat, attack, or egg carrying.  I hoped cultivating the soil was enough to cause the red ants to relocate and that the paucity of the black ants meant they weren't firmly established.  Hah!  The watermelon plants were nibbled to bits by black ants in the first week and caging the tomatoes was only accomplished in spurts between slapping red ants off my feet and calves.
So that end of the garden got a nice dusting of DE.  Will these melons survive after being eaten from vigorous transplants into just a few leaves with a withered stem?
Read more
keep looking »