Posted on | December 31, 2020 | 2 Comments
I got my first dose of vaccine today. Not just because I believe in science. Not just because I am desperate for hope. Not just because every sniffle or headache or sore throat sends me running for a piece of chocolate. You know, to ensure my sense of smell and taste is intact. (And you thought I was stress eating. How dare you?)
Oh, don't get me wrong. I don't trust Albert Bourla at Pfizer and I don't have a lot of faith in Stephane Bancel at Moderna either. I understand that CEOs (even researcher CEOs) have money on their minds and their minds on their money. I have doubts that Operation Warp Speed is going to pull off the mass distribution effort that I was expecting—-cargo trucks of vaccines and tent cities of soldiers descending upon American communities to inoculate the citizens. Which may mean that my expectations were falsely raised by too many disaster movies. Or may mean that since I work for the government I've seen the government trip over its own bootlaces in the past. It's never pretty.
So why did I just let someone inject me with the fastest vaccine ever developed? Why was I excited to get it instead of scared, despite the rampant misinformation online. (None of which I will repeat here because come on, America. Take about 20% off.)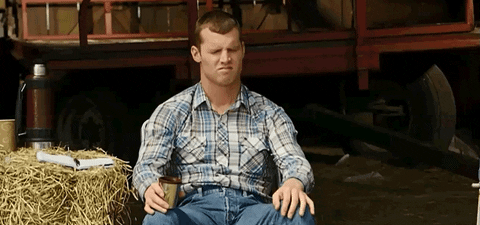 Because I don't need to trust Big Pharma or Big Government to believe this vaccine will make a difference. I trust us. I know that in every large agency, public or private, the people at the top tend to be very disconnected from the people at the bottom. In the best case scenarios, administration is many career years removed from the work on the ground. In the worst case scenarios, administration never did the work on the ground–they got hired because they had an MBA and a financial improvement plan. And/or (grrrr!) the right connections. But the people on the bottom—those are my people. That's me. That's us.
So I put my trust in Katalin Kariko. The woman who kept working on mRNA theory even when the money dried up. Even when she was passed over for promotions. Even when she just had a handful of fellow researchers who believed in her project. Those are my people. That's us. And for every scientist or researcher that was selling stock options, there were 100s (probably 1,000s) more that were trying to save their grandmas, their primary care providers, their kids' teachers, their communities' essential workers. And in the process they are saving us.
While the politicians and civic leaders were battling over mask mandates, researchers at the local university's physics department were testing the effectiveness of masks with a cell phone and a laser beam. The impetus for the study? "…A professor at Duke's School of Medicine was assisting a local group buy masks in bulk to distribute to community members in need wanted to make sure the group purchased masks that were actually effective." That professor is just one of us, trying to reach the people where he lives and works. I don't need a mask mandate from the Governor with the Duke Physics department working on the ground. I trust us.
Every time someone in my household has a potential COVID exposure, I don't waste a lot of time on the many pages of the CDC website. I've tried calling the local health department but agency hours are only Monday through Friday from 8-5. 'Cause you know, government work. So I go straight to the source—I have a nurse friend that works at the local health department and another that is the Public Information Officer and another that is doing contact tracing. Despite the fact that these women are exhausted and broken and barely have time to eat, or sleep, or see their families they are still always up to date and have all the answers. Because the people are the ground don't spend time golfing or visiting their palatial estates to escape the pressure of leadership. They can't give up when the citizens are clamoring for public health services —regardless of those same citizens' failure to follow the medical guidelines. They know us (they were there back in the days when we stumbled in with an STD and acted like we had no idea how that could have happened), they are us, and I trust us.
And while it doesn't look like the National Guard is pulling off a vaccination operation any time soon, local public safety is holding our own. It's true that public safety is like a large family. Not necessarily with all the warm fuzzies you see posted online. After all, if you haven't ever wanted to punch a family member in the face at least once, are you really family? If you haven't seen your brother slip and fall and laughed for few minutes seconds before helping him up, is really your brother? In public safety we can feud with the best of them but when we're done fighting over station duties and call volume, when the sh*t really hits the fan, we're just like family—we've only got each other to lift one another up so we might as well wade in and get it done. There have been many times since this virus hit the streets that a co-worker, a supervisor, or even an administrator grabbed me by the hand and pulled me up. Even if they made a heavy sigh first. Because, you know: Me. Again. (There are rules at my agency made just because of me. And I can never decide if I'm proud or ashamed.) So, in the end, I trust us.
Which is why I drove up to the local high school and got my vaccination. My co-workers and other county volunteers had traffic cones and paperwork and the Pfizer vaccine that might just be the beginning of the end of this nightmare. There wasn't a lot of info on how the second dose is going to be handled. But despite the news about backorders and shipping issues and impending delay I wasn't worried about it. There are people on the ground getting it done. There are always people on the ground like us doing the work and God knows we aren't doing it for the money. We're doing it for our families and our co-workers and our communities. There are plenty of us doing the work. And I trust us.
Posted on | June 11, 2020 | 6 Comments
I suppose I was better prepared than the rest of you. Not because I had a pantry full of food or a gas mask. Just because I spent the last 2 years eating change for breakfast and drama for lunch. Whiskey for dinner as needed.

I've had some kids move out and some kids move in; some kids hunting for jobs and some kids almost making as much salary as me; some kids just learning to drive and some kids who have had their driving privileges revoked until I see fit.
I've never had less than 2 children in puberty for the last 5 years. Which means we've dealt with drugs and alcohol and sex. And because the tobacco industry is the devil incarnate, we've dealt with vaping, too. It's enough to make any parent too nervous to buy Tide pods. While the rest of the world was buying a Smart Doorbell Cam to see if someone was stealing their packages, I was wrestling with whether installing security cameras in every room in the house was a problem because it was too invasive or because I really, really, really didn't want to know what went on when I wasn't home. (The result: I decided it wasn't invasive if I put the camera in plain view. So I put it on a bookshelf next to piles of books. It took them 3 months to realize there was a camera. Because, you know, next to books. On a piece of furniture that only holds books.)

I lived in a 32′ long RV for 14 months, including winter and hurricane season. Loved it and would do it again in an even smaller RV. Might get to do it again if the world continues to careen out of control and we all end up working virtually. We all might have to do it if this stuff progresses to End of Days. Don't worry I'll help you dump your waste the first few times. But you're gonna need a Flush King.

Now I live in a 25 year old double wide and am making excruciatingly slow progress on updating the flooring, replacing popcorn ceilings, and a long list of DIY projects. For which I can't even summon that much angst. Most days I figure it'll get done eventually. And on the rough days I just sit on the screened porch because I can't see a single unfinished project from the screened porch. Sometimes that's exactly the kind of scenery a person needs.
Read more
Posted on | August 9, 2019 | 4 Comments
If you know any gardeners then you know that their gardens tend to resemble them. That person with a clean car, an integrated Google calendar, and a Dave Ramsey budget has a garden with perfect borders, straight rows, and neat plant markers. The person who pulls an outfit from the pile of clean laundry on the couch, leaves the plastic bags inside the cereal box ripped and gaping, and is always (at least) 10 minutes late has a garden with overflowing beds, a haphazard color scheme and some of last year's dried husks still hanging from the trellis. It's all OK–the garden does not judge (even if the neighbors do). The garden makes every effort to thrive where it is planted, which is probably a good life lesson for all of us.
My garden started out organized this spring. I rotated my crops appropriately, provided trellises and cage supports, grew beneficial companion flowers, and amended the soil with the last bit of compost in the barn. I even put down some weed cloth, which is not something I usually do, because I was expecting it to be a crazy busy summer. I thought the weed cloth might give me more time to focus on stuff outside the garden without worrying about weeds overrunning the plants.
Read more
Posted on | June 12, 2019 | 4 Comments
So where was I?
I have no idea so let's just start where we're at, shall we? I haven't posted in so long that the formatting on WordPress has changed. Which should make this post very interesting. If you consider lots of random spacing and a variety of photo placements to be interesting. Turns out I was 11 versions of WordPress behind. I failed to update to the latest version of WordPress for many years because I had no idea how to make a backup of my previous posts. Even my IT guy didn't know how to do it since I had so many posts and was so many versions behind. But WordPress advises you very strongly against updating versions without a backup. So I just didn't update.
Until today. Today I sat down to write a post, saw how much time had elapsed since my last post and thought, "Whatever." And I hit the update button. Everything I've ever written could have disappeared into the ethernet. I think the word "ethernet" actually refers to some odd computer cable that your crappy rural internet service provider always blames for outages when the problem is really their crappy internet service. But if the word "ethernet" was used properly, obviously it would refer to the black hole of the Internet where all your work disappears when you didn't bother to save an updated copy. In this case I fully expected all my posts to disappear into the the ethernet. But all that happened was that a new version of WordPress appeared with annoying new formatting.
Huh. Very anti-climatic. I probably didn't need the shot of whiskey ahead of time. But better to be prepared, people, be prepared. Unless being prepared means backing up your work on a regular basis. Who the hell does that?
Read more
Posted on | November 9, 2018 | 7 Comments
Active shooter days are hard for me.  I know they're hard for everybody.  I know that a lot of people take comfort in that saying from Mister Rogers:
The problem is that I am one of the helpers.  And here's the cold hard truth, America: the helpers aren't going to make it in time.  Between 2000 and 2013 the FBI reported there were 160 active shooter situations, the majority of which ended quickly. "In 63 incidents where the duration of the incident could be ascertained, 44 (69.8%) of 63 incidents ended in 5 minutes or less, with 23 ending in 2 minutes or less."
The 2016-17 report from the FBI didn't include time data.  Maybe because it was too hard to ascertain.  Maybe because, in addition to the increasing frequency of shootings, the limited amount of time for public safety to respond was too grim to face.  The time for a police response to any 911 call varies a lot depending on which study you're reading and where you live but it hovers around 7-12 minutes.  The time to get an ambulance on scene is generally the same or longer.  Which means the shooting is over long before help arrives; all that's left is the dying.
Of course, having law enforcement arrive quickly (or paid security on scene, for that matter) isn't a guarantee of anything; they get shot and killed, too.  Dead cops can't save anyone.  And when EMS arrives, they aren't able to enter the scene until police know the shooter is down or has left.  Because dead medics can't save anyone either.  In desperation, FEMA, the FBI, and Homeland Security are changing this element of response—now, police are urged to enter a shooting scene immediately, even if they're alone.  When EMS arrives, they are now escorted into active scenes by law enforcement.  I'm not sure how many citizens can be saved if EMS ends up treating the cops who are shot escorting them into the building.  But, really, EMS' ability to save anyone at an active shooter scene is limited. Read more
Posted on | November 4, 2018 | 3 Comments
This is National Novel Writing Month which means I pledged to write every single day this month.  It also means I am doing everything except rewriting the 198 pages of the novel.  Not editing, rewriting.  Because I decided it was way too descriptive and I also wanted to change it up to start each chapter with an action scene.  It's okay, I can face making the change.  I just need to do everything else in the world before facing it.  Since I can practically spit clean (that' s a real thing, by the way, and science backs it up) my house in all of 15 minutes I had to venture out into the garden.  The fall garden needed a lot of fall cleaning.  A lot.
I decided I would move forward with my plan to shorten the rows to leave an open area for a bonfire pit as well as large spaces for herbs.  Now that my kids are so busy they only eat at home about 3 times a week I don't need as many veggies.  But I do need a bigger bonfire pit suitable for whisky drinking and s'mores (surprisingly good together).  Also I need to move the current bonfire pit away from the front engine of the RV–although using the headlights for light is convenient, it kind of makes my guests nervous.  I've assured them the gasoline tank is a solid 24 feet away from the engine but people are such nervous nellies about fire and gasoline.  Plus I should certainly start experimenting with a wider variety of herbs.  Homemade herbal tea goes well with living alone, having cats, and spending as much time reading in bed as possible. Also herbal infused or mulled whisky drinks are all the rage and seem so much classier than just sipping it out of the bottle between bites of s'mores. Read more
Posted on | October 11, 2018 | 1 Comment
We beat the traffic in San Francisco and parked at Union Square. Even the homeless people were still asleep and none of the shops on the square were open.   So we made our way to Mr Holme's Bakehouse and by the time we had navigated our first San Francisco "hills," we were ready for specialty croissants and donuts.  Plus a pic with the famous sign.  I don't think Little gets it, do you?
Posted on | October 8, 2018 | No Comments
Life was always happening in the garden and the barn.  The summer heat, the winter wind, the spiders and their webs, the birds and their nests in every nook and cranny.  While everyone else was moving from their temperature controlled house to their temperature controlled car to their temperature controlled office, I was slogging through spring mud or breaking the ice layer in water buckets or dripping sweat onto the tomato plants as I pruned them.  I knew the minute slug season arrived, and tick season, and when the field mice abandoned the field for the greenhouse.
Of course, I always retreated to my air conditioned house.  And we all know about my love affair with the woodstove.  Despite all my outdoor activities, I woke up in the mornings like everyone else–surprised when I peered out the window and discovered it had rained during the night, shocked when I opened the deck door to get the dog her breakfast and found a cold front had moved in and temperatures had dropped.  I took shelter in a brick house that, as all good little piggies know, withstood weather and wildlife very easily.
Enter the RV.
Posted on | October 4, 2018 | 5 Comments
The problem with parenting is that you never really know anything until you've lived through it.  Sure, you can read parenting books and you can ask other parents, but until you're actually trying to convince a living, breathing 2 year to put his poop in the potty you don't really know, well,…you don't know sh*t.
That's why raising the first child is less like parenting and more like a partnership.  A partnership in one of those random, crazy start up companies that you invested in because it seemed like a good idea, the guy was cute, and you had a little bit of money laying around.  What could go wrong?  And the next thing you know, you are sitting in a nursery that cost thousands of dollars in renovations, going on your 17th sleepless night, and it's just you and your firstborn, weeping hysterically.  Both of you weeping hysterically.  No one's in charge on those nights.  There is no parenting.
Oh, there were with sleepless nights with the rest of 'em.  But by then I had plans and tricks and strategies and coping mechanisms.  All of which I learned from Big when he was little.  That I learned with Big.  And that's how it played out for the rest of his childhood–from the right preschool to the easiest road test examiner at the DMV.  I researched all the options, gathered reviews, and then thrust Big out there.  If it didn't go well then he had an interesting story for his memoirs and his siblings had better odds at getting it right the next time around. Read more
Posted on | October 2, 2018 | 1 Comment
So there we were in Bakersfield, CA in the summer of 2017.  Bakersfield wasn't originally part of our trip.  My original plan was to head north from Phoenix, hit the Grand Canyon, Las Vegas, Death Valley, and then the Sequoias.  'Cause they're all lined up neatly from east to west.  Too bad there's no pass through the southern part of the Sierra Nevadas.  Which kept throwing me off in Google Maps.  How in 2017 was there no road through the mountains?  In 2017??  Honestly, I didn't realize the Sierra Nevadas were much more than a beer, never mind something that can barely be crossed in the 21st century.
But travel is nothing if not a chance to see things that you weren't planning on seeing.  So we cruised down Hwy 99 past all of the fruit packaging plants.  We saw the home of Halos and Cuties mandarin oranges as well as Dole packing plants and a Sunmaid Raisins facility with its own storefront.  Although I admit my favorite part was blooming shrubbery in the highway medians.  For mile after mile we flew past flowering pink and white oleanders.
Read more
keep looking »